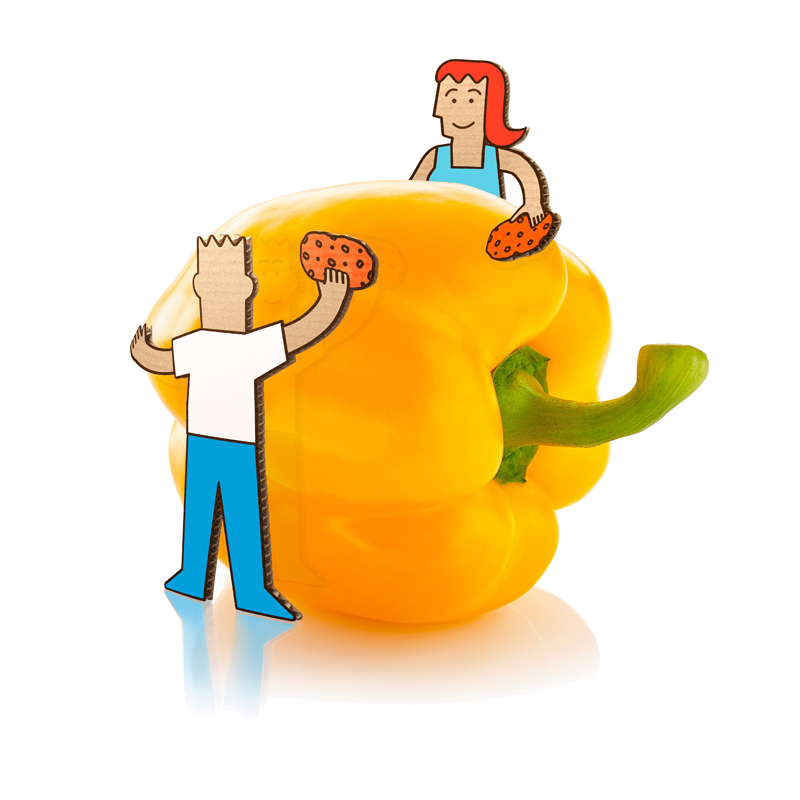 The right packaging can make all the difference for fruit and vegetables. Fresh produce needs packaging that provides cushioning, ventilation, strength, moisture resistance and protection.
Hygiene is key when it comes to packaging fresh produce. Cross contamination is a real concern for retailers. Exposure to extreme temperature fluctuations and moisture heightens the risk.
Corrugated packaging is only used once before being recycled. Equally important, the corrugated production process involves temperatures and dwell time sufficient to kill microbes, making it incredibly clean.
This high level of cleanliness reduces the risk of bacterial cross-contamination during product delivery, unlike returnable plastic crates that are used a number of times. Typical industry cleaning procedures may leave bacteria in cracks and crevices on the crates' surfaces, even after cleaning.
Corrugated is perfect for delivering fruit and vegetables in top condition!