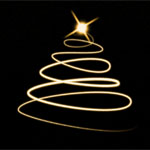 Christmas is upon us once again and following up on the discovery that kids prefer playing with boxes over toys, we looked for further evidence of this fact in action.
We found some: it appears that a brave teacher in Ohio replaced all of his classroom's toys with a panoply of corrugated packaging (large corrugated sheets, boxes and tubing) and allowed the children to make anything they wanted.  At this stage, many adults might expect kids to mutiny against their teacher… but this happened instead:
They clearly had fun playing with their DIY pirate ship and igloo.  However, it is important to note that on top of unleashing their creative potential, the activity also helped quieter kids become more involved and take on leadership roles.
We suggest that for Christmas you continue buying your presents as normal!  However rather than recycling the boxes straight away why not keep them a while and see if your own children release their creativity in a similar fashion?  Let us know what happens.
In the meantime here's wishing you merry Christmas and a happy New Year from all of us at Corrugated of Course!