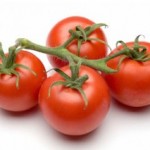 A new economic case study demonstrates a 25% annual cost savings from shipping tomatoes in corrugated versus shipping the same volume of tomatoes in reusable plastic containers (RPCs).
The study assesses total annual costs for using corrugated containers vs. RPCs to ship 144 million pounds of Roma tomatoes from Mexico to Houston, TX. Results of the detailed, activity-based accounting comparison show that corrugated saves $6.8 million annually.
A significant part of the savings from using corrugated in this case study comes from avoiding $4.1 million in costs for shipping, handling and washing RPCs in their return cycle.
Also significant is that both retailers and producers benefit from the savings.
More information at: http://www.corrugated.org/upload/CPA/Documents/Tomato_Case_Study_Final.pdf